MexiFrutas integrates virtual training in its employees' teaching and learning processes through a virtual learning platform providing them easy access to knowledge, develop skills and competences that are require to adjust the company to the environmental changes worldwide as well as to its international growing.
The health crisis by the pandemic Covid-19 gives us the opportunity to adjust our training process to the digital era that we live in.
We modernized our training room with technological infrastructure for e-learning courses looking for our people to develop self-management and autonomy of its learning by choosing where, when, and which technological device can use to take their courses whether inside or outside the company.
We have achieved more than 3,700 hours of training with interactive virtual courses on technical issues, regulatory and management topics since the program started in August 2020 to present date, through our collaborators' commitment with their growing and the company one. Thus, MexiFrutas is creating opportunities to develop its employees' professional careers.
According to the universal Human Rights, at MexiFrutas, we do not tolerate neither workplace harassment nor sexual harassment; therefore, 90% of our collaborators' have been trained on those topics reaching the aim to identify and report any situation of harassment wherever branch we run.
Committed to occupational safety, we reinforce our people knowledge on work safety and civil defense, in order to taking care of each other to mitigate risks and prevent accidents in our company.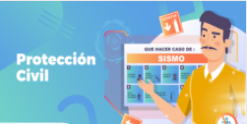 82% of platform users have acquired knowledge about Stress management and Emotional intelligence, thus contributing to mitigate psychosocial risks as well as to improve their physical and emotional well-being of everyone at MexiFrutas.
Publication date: 01/21/2022